AVP's Wheel Life Experiences
Trucks, Tractors, Planes, Cranes…
AVP's Wheel Life Experiences
Saturday, October 22, 2022 | 9:00 AM to 2:00 PM
A real-life experience is defined as life as it is lived in reality, involving welcomed and unwelcomed experiences, as distinct from a fictional world. Real life experiences are mainly thought to occur with adults. However, children can have a "Wheel" Life Experience at AVP! Come October 22, 2022, between 9:00 AM to 2:00 PM rain or shine and children can get up close and personal with air and ground vehicles, rather than just reading about them, or seeing them in action around their communities. These machines are something that children get to see, but not get to touch or be close to. Those real-life experiences can now be "Wheel" Life Experiences that children can enjoy!
This event will be family-friendly, where children will be able to experience all types of vehicles, including air transportation, construction, public service, emergency, utility, landscaping, delivery, and many more. Children will be able to get in the driver's seat of their favorite vehicles, learn about those vehicles, and have a "Wheel" Life Experience like adults get to do on a regular basis, as well as see and talk to the men and women who serve and protect our community.
What is AVP's Wheel Life Experiences?
Wheel Life Experiences will be a family-friendly event at AVP that offers an up close and personal opportunity to explore air and ground vehicles that are usually seen, but not necessarily have to advantage of getting to touch or be in close proximity to those vehicles. The children CAN at this event!
How much does it cost?
Tickets are $5 per person, and can be purchased online.
Children 2 years and younger are free.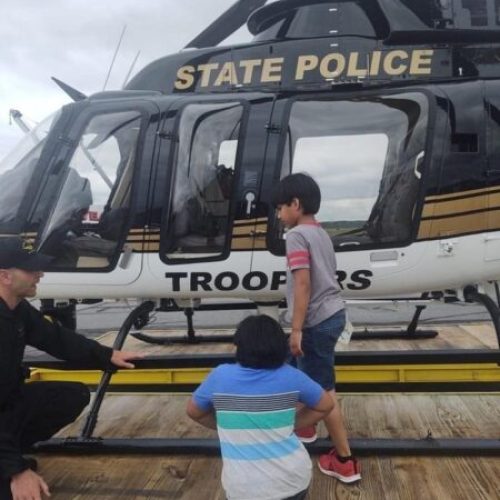 Can I get involved?
Events like this don't come together with the wave of a magic wand, although, sometimes it can seem that way. We are looking for exhibitors, sponsors and vendors, as well as volunteers! Planning and production are underway and we can use additional manpower to make this a successful event. We are looking for dedicated adults (18 and older) to help the day of the event. Please send us a message below.
Will the event be following CDC Guidelines when it comes to COVID-19?
All CDC guidelines regarding safety precautions will be in place at the event.
If you would like additional information on how to become a sponsor, exhibitor, vendor, volunteer, or general information for AVP's Wheel Life Experiences, please fill out the information below.